BDSM is a controversial area of ​​erotic activity that has gained more notoriety with books and movies about Christian Grey. If you are also one of the women or men who wanted to reach for more after reading or watching the show – consider buying your first BDSM outfit. This is a good way to introduce yourself to spicy games, which does not necessarily involve the use of additional gadgets. Appropriate clothing has a fantastic effect on the senses. In the BDSM edition – it will broaden your horizons in the bedroom.
BDSM costumes for women
With BDSM lingerie, it is similar to classic clothing items – women have much more options. Great bodysuits, dresses and lingerie sets are available in many variants. If you are not sure what to look for, browse through the offer of a good erotic shop.
Every beginner BDSM trainee will find something for herself – depending on how much she wants to show and how confident she feels in the new role. Fetish clothing can be really skimpy and provocative, as well as a leather version of a sexy nightgown.
A black dress made of imitation leather, self-supporting stockings in the same style or even a lacquered teddy – these are great ideas to start with. You will also be delighted with BDSM lingerie sets that beautifully emphasize femininity and stimulate the imagination of a man.
This styling will also be perfect if you are ready for a dominatrix outfit. It will give you self-confidence, firmness and authority. Do you want to tame your partner and make him your sexual slave? Although you may feel uncomfortable at first, your fantasies are waiting to be fulfilled. A sexy outfit will support you.
When practicing BDSM, underwear is of great importance. Just trying it on can stimulate your circulation … Open dresses revealing the breasts or panties with holes that can be used in various ways are interesting. You'll find BDSM attire adorned with chains, lace, tulle and laces ranging from romantic to lewd. Black reigns supreme here, but shiny BDSM lingerie also looks great in red.
Enrich the entire bedroom styling with nipple covers, long gloves or a neckband – you know how important accessories are!
Need a more intense experience? Just choosing a BDSM outfit can provide you with a bit of arousing pain. Choose stockings whose suspenders are adapted to be fastened on the labia.
If you are a man, nothing stands in the way of you getting fetish clothing. Although the outfit of a dominatrix or submissive partner is very sexy, you can also wear something unusual.
A bold thong or teddy will give you masculinity and self-confidence, thanks to which you will become the perfect companion to cross borders together. You can also buy more delicate BDSM underwear – men's boxers made of artificial leather and mesh, which will perfectly fit into the new atmosphere of fun. It's only a pinch of perversion, but it will help you get into the vibe.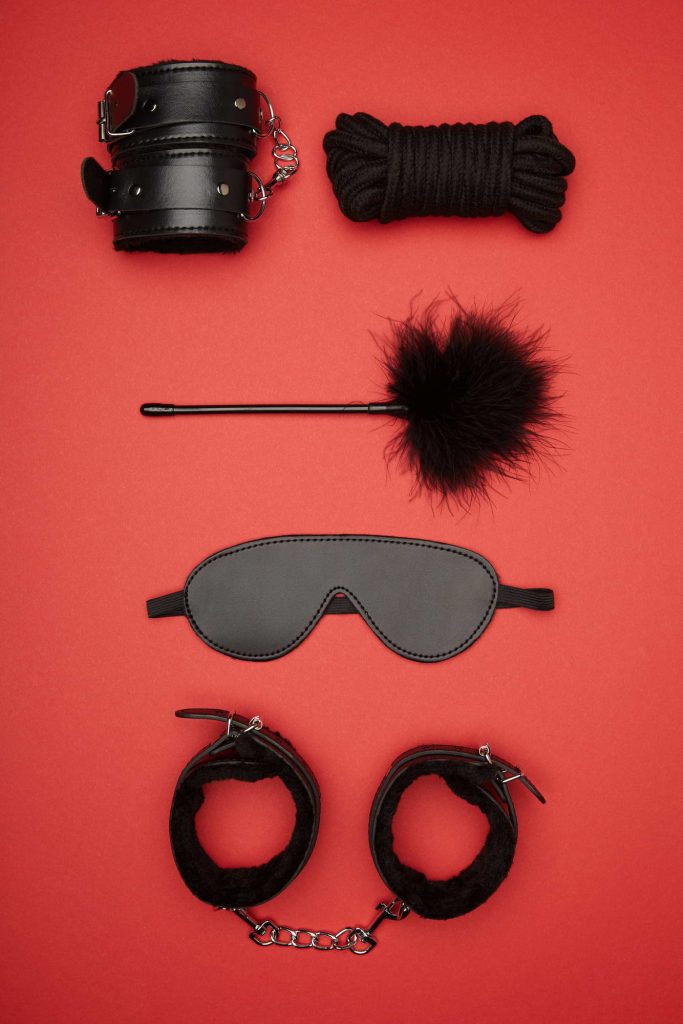 BDSM – lingerie and accessories
True BDSM attire is not only lingerie. If you want to complete the image and take care of even stronger impressions, equip your wardrobe with additional elements. You can stop at spicy jewelry, mysterious masks that add sex appeal and subtle neckbands. You can also go a step further.
BDSM is based on role-playing – it's a game of dominance, submission, discipline, punishment and fetishism. Gadgets allow you to fully play the assumed roles. The dominant person can fasten the obedient with a collar with a leash, and even put a latex mask on … Read the rest